Date fixed!!! Finally I got the appointment with the notary for the last signs and contract, on the 30th! After that date, depending on how tiles and wall works go on, I can finally move in in my new apartment!
I'm organizing and moving lotsa stuff right now, jeez how much crap I had!!! I threw in the garbage a whole part already, and lotsa other stuff were sorted out and are going to my best friends: I'm organizing a bingo night-slash-pijama party at mines next Friday, where I put all the -nice- stuff I don't use (or never used..) on a bingo and we are going to play while we drink the enormous amount of every kind of booze I still have at home from past parties and God knows where.. :S
I also wanted to share with you a very cute home design brand I just discovered: Lexington! I walked by a friend of mine's shop yesterday on my way home, and found everything adorable! J-U-S-T the style I wanted to create at my place, and beside other, as lovely, she was selling also this Lexington brand. Some pictures I found on their web site: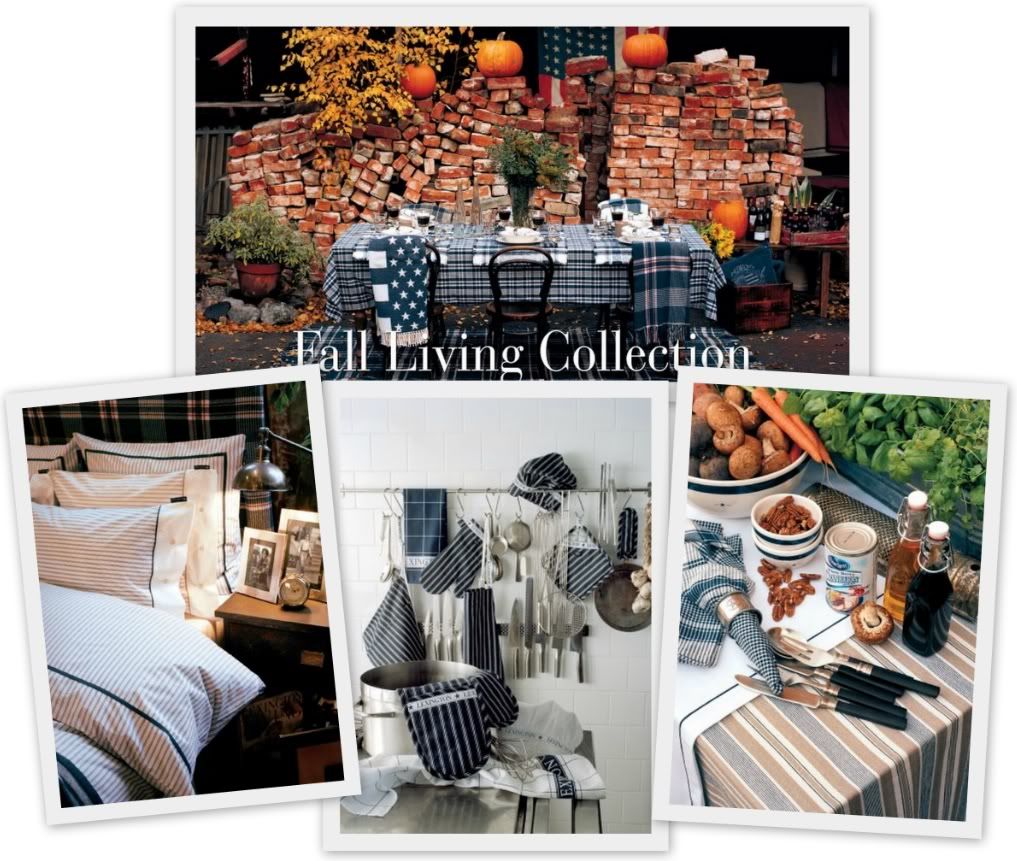 If you are in Trieste, stop by my friend Emanuelle's shop, Jardin Privè on Via del Canale Piccolo, walking distance from Piazza Unità, the main and beautyful square!
xoxPrincessPAM :)