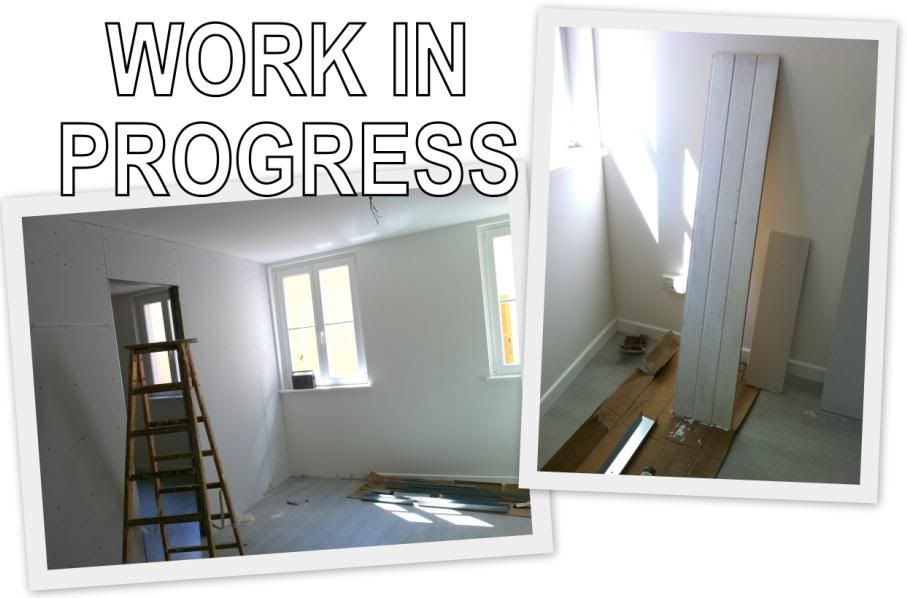 I'm exausted! But today was a great day: I got up at 6:45 to go to my new place and supervise contractors' work on my new wall, and meanwhile they were ripping, painting, nailing and whatsoever, I went back and forth with a cart moving almost all the boxes left at my place. I walked all the way from the old flat to the new one, cause it's appr. 1 km between them and it would be much more complicated to load and unload the boxes onto and from the car, let be find a parking place.. So I walked the whole day throught the city center pushing a cart but looking at shop's windows and bumping into a lot of people I knew!
I also spent some time at the new place to paint some scrap wooden panels dad gave me, just to see how the effect would be. The idea is to cover one of the living room's walls with it, this would be the desired effect:
Do u like it? At the beginning I intended to place them in the bedroom, and horizontally, but that simply doesnt work.. Panels are not long enough and the bedroom is already too crowded with bed, air conditioner and a master wardrobe..
Wall works will proceed on monday, electrician will also come on monday to make some changes at the electricity panel and tiles are due to be on kitchen wall by tuesday! Pics will follow! :)
I find all this so funny and exciting!!!! :D
xoxPrincessPAM