ENG (ITALIANO PIU' IN GIU')
Oh boy!
A troop of guys is gallivantin on my couch...
and other 2 just arrived...
Apparently some soccer happening goes on tonight... Obviously I have no idea....
Just got home from Anna!! ♥
Here some pics of cute lil burden!!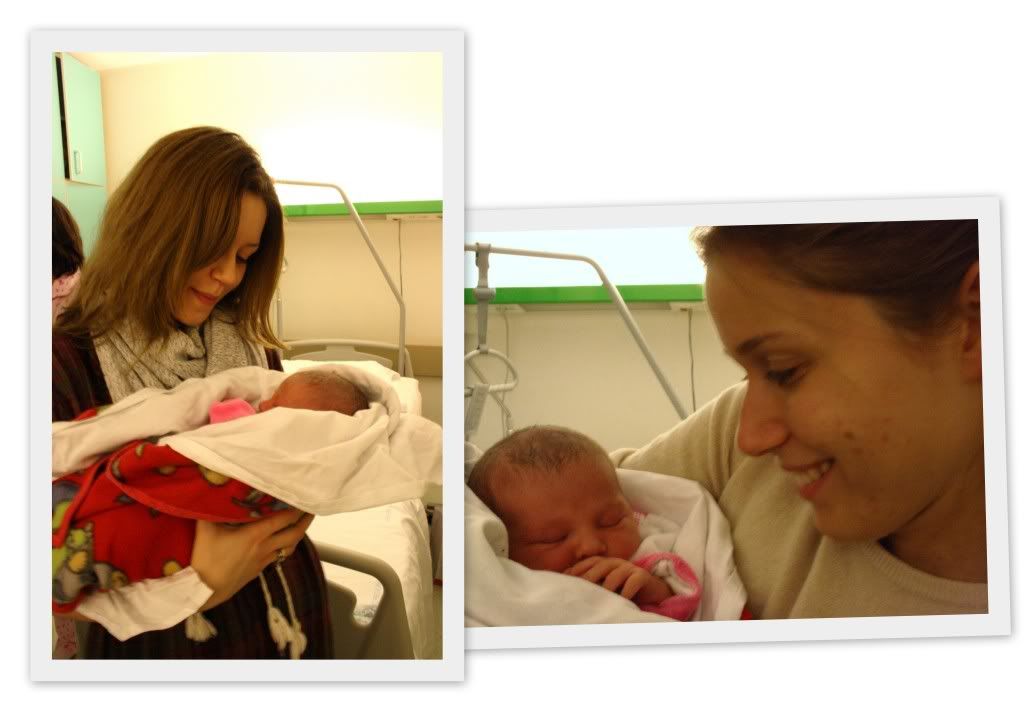 My friend Linda (not the Linda in the pic, another Linda) is just a crack up! We found her fresher than one just got out of a week at the Spa (she gave birth this morning...) and she's just the funniest person I know! I simply love her!
Later on came along Tina's husband (OMG, did I write that..??
) with baby Maya! They're all so cute, but don't worry: I'm ages away from havin babies!!! I have just soooo much love to give to shoes and purses...!!!
Also I think I did some mistake.... U tell me:
What the hell's that??????
I tell u: this is the result of 45 minutes on the phone with a swedish chick; after that amusing conversation, aimed to get home the swedish magazine "Veckorevyn" I got bombed with 4 or 5 letters from the company claiming me the money (which I was meant to transfer, but just didn't YET...) and now I got 4 identical giant curly haired hotties staring at me...
Well, NOW it's time to move....
I'm gonna translate now all of that crap for my italian readers, then I'll go back to my pizza which came meanwhile, surrounded by stadium noises.... Wohooo .....
---
ITA
Che palle blog!
la solita schiera di ragazzi sta bivaccando sul mio divano..
ecco le condizioni di casa mia al momento...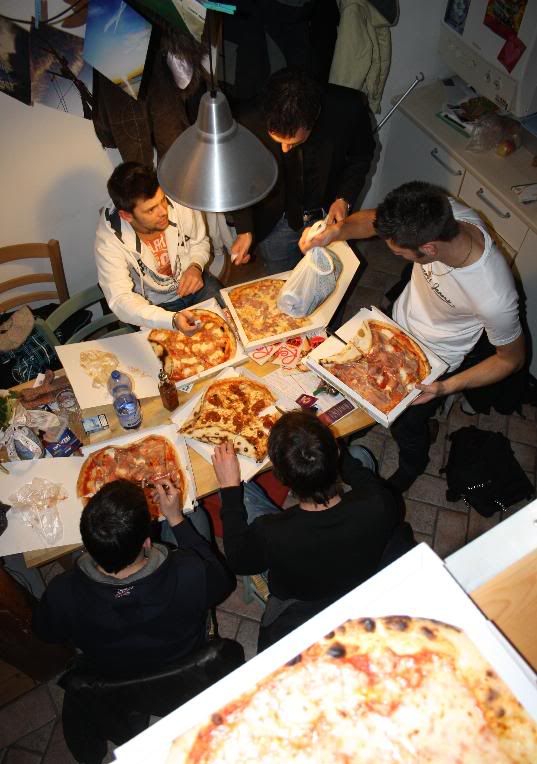 Apparentemente c'è qualche partita alla TV.
Non che io sappia di che si tratti...
Del resto sono appena tornata a casa dall'ospedale, dove io Linda e Tina siamo andate a trovare la piccola Anna!! ♥♥
Sopra ho postato alcune immagini del piccolo adorabile fardello!
La mia amica Linda (non quella nella foto, un'altra Linda) è semplicemente uno spasso!!
Arriviamo e la troviamo fresca come se fosse in vacanza in un centro di bellezza (ha partorito questa mattina!!!
) ed è penso la persona più divertente che conosca! La dovreste conoscere, io l'adoro!
Poi sono arrivati il marito di Tina (oddio, l'ho scritto davvero..??
) con la piccola Maya! Sono tutte così carine, ma non preoccupatevi, passeranno anni luce prima che io pensi ad avere un bambino!!! Dopotutto, ho così tanto amore da dare ancora a scarpe e borse!!
Inoltre, pernso di aver fatto qualche tipo di errore... oggi ho ricevuto 4 giornali identici....
Vi spiego cos'è successo: qualche settimana fa ho litigato 45 minuti con una tipa svedese per ricevere a casa il settimanale svedese Veckorevyn. Dopo un pò sono stata bombardata da 4 o 5 lettere con dei bollettini per il pagamento (che io ancora non ho effettuato... ehm...) e adesso mi ritrovo con 4 gigantesche biondine che mi fissano dal giornale....
OK, penso che adesso è il momento adatto per pensare al trasloco...
Adesso vi saluto, finisco la mia pizza e torno alla triste serata stadio.... Yuhuuu....